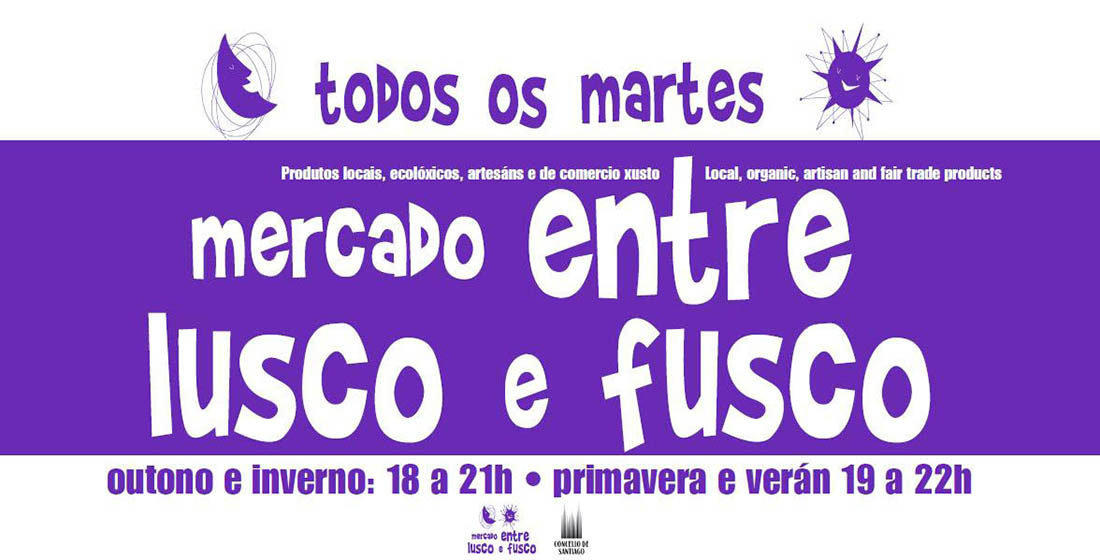 Belvís Park has always been a forum for citizen participation. Its prairies are home to a multitude of activities such as fairs, markets, astronomical observations, sports and cultural campaigns, etc.
The organic market began on 21 June 2008, as a one-off activity, with a summer welcome party where popular games, musical performances, food tastings and the promotion of organic products, crafts and fair trade took place.
This market was supported by the Eirado Responsible Consumption Cooperative, the producer groups Hortiña da Ponte and Lentura, the AnNdaina Association for social and environmental engineering, together with the Department of the Environment and Sustainable Development.
Description
It is held every Tuesday afternoon and you can find different stalls, most of them for food, although you can also find plants and handicrafts. In addition, the market includes outreach activities such as workshops and talks, bartering markets and other awareness-raising activities.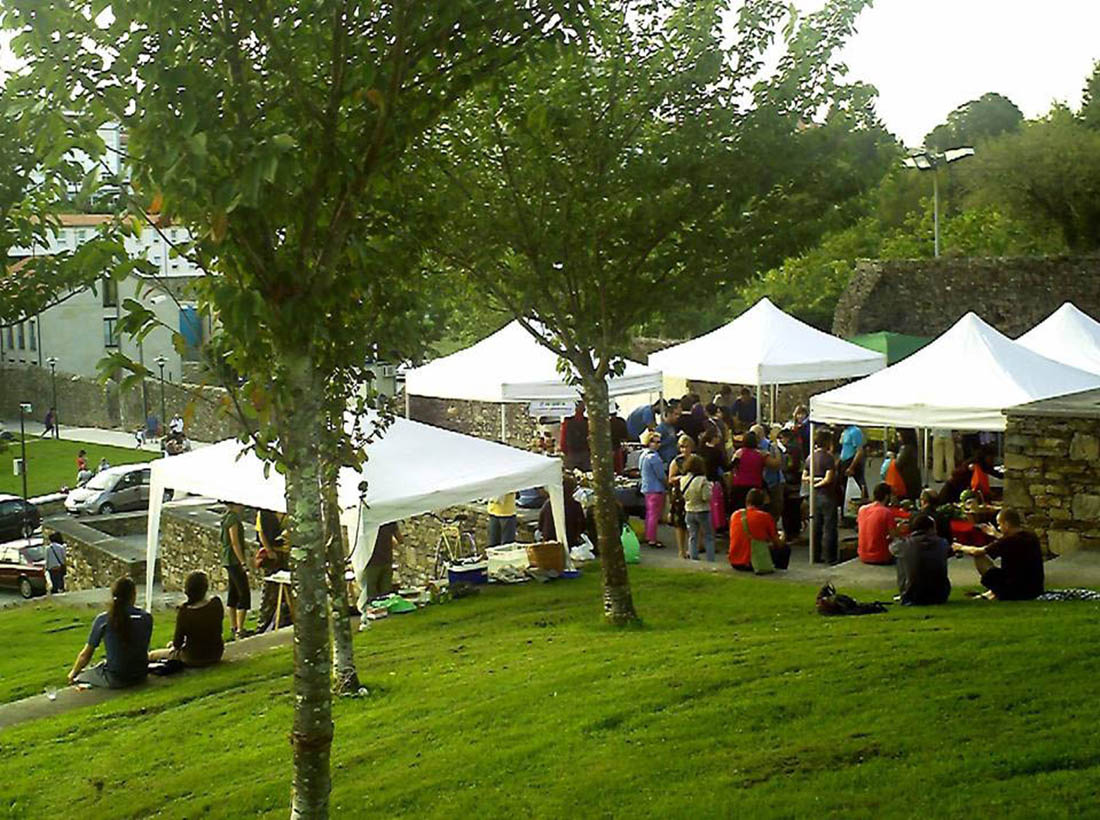 Regulating
Kick-starting
Creating networks
Local institution
Social movement, social organisation
Peasant movement, Peasant organisation
Parque de Belvís, Santiago de Compostela, España
Pontevedra, Galiza